Linda Cote - Acoustic Guitar / Percussion / Vocals: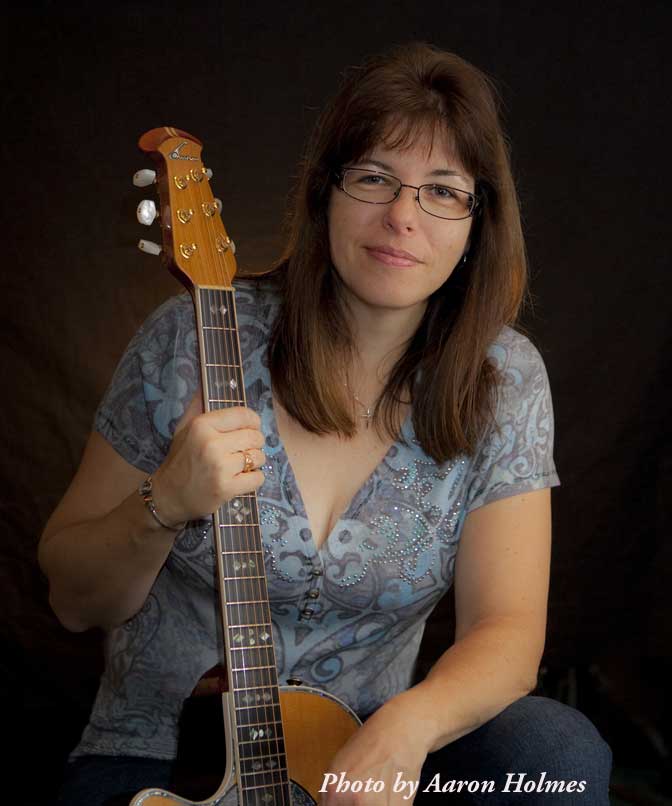 In One Third Wish, Linda plays a rhythmically charged acoustic guitar, handles percussion with her foot, and alternates between powerhouse vocals and delicate harmonies. But Linda's musical talents include much more. In fact, if asked, she will probably first describe herself as a bass player. She started out playing bass to accompany the chorus in middle school, then in her high school jazz band in Miramar, FL. She began playing bass professionally with a touring Broadway-style musical revue at the age of 18 and front her first rock band (The Critics) at the age of 19. By then, she had also learned to play drums, guitar, keyboard, trumpet, french horn, and even a little saxophone. Of these, she focused mainly on guitar as a songwriting tool and discovered that her percussive playing style gave her a unique sound. She studied voice and composition at McGill University in Montreal, Canada but left the music business in her early 20's to serve in the U.S. Air Force before settling in Maryland to finish college and then resume her musical career. She wrote dozens of songs and recorded a CD on which she played all the instruments and sang all the vocal parts, then put together a band for live performances. This band included Kimberly Spath on guitar and evolved into many musical projects, now including One Third Wish. Linda has also continued to play bass professionally in several local theater orchestras.

Linda's primary musical influences include The Beatles, Fleetwood Mac, The Police, Tom Petty, Genesis, Shawn Colvin, Peter Gabriel, Kate Bush, and Dave Matthews
Kimberly Spath - Electric Guitar / Vocals: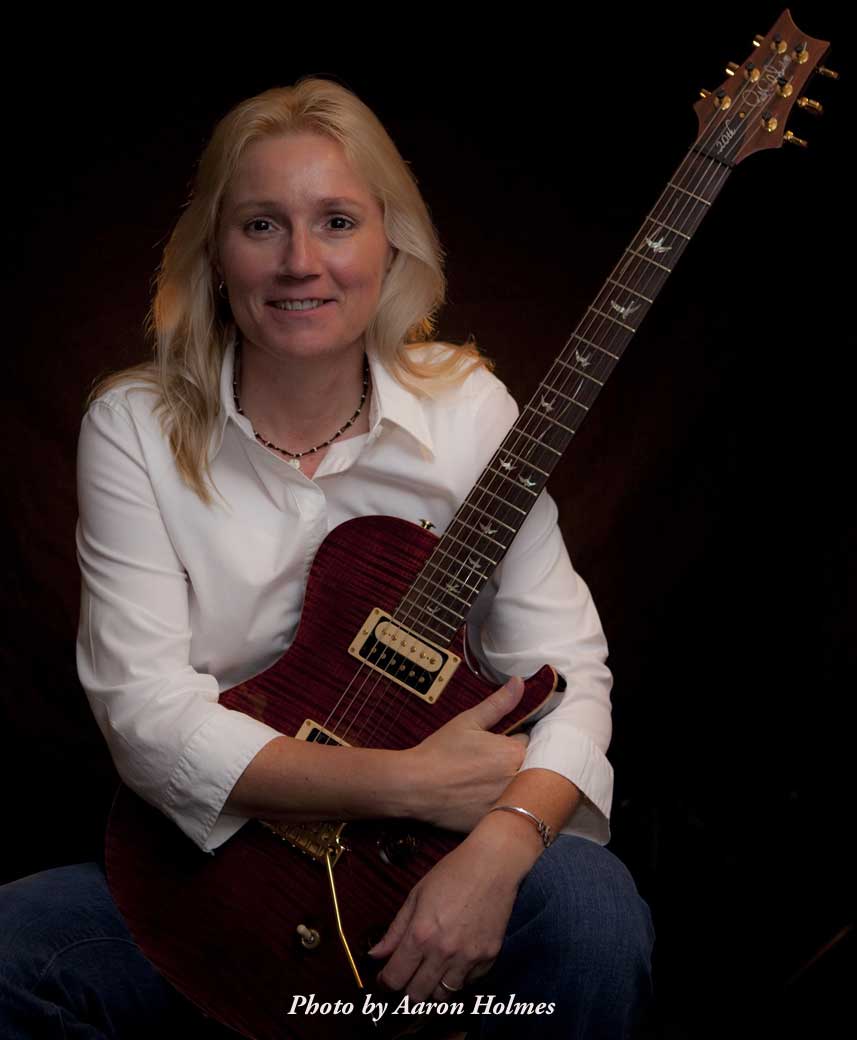 Kim also started her musical career early in life, but she began with piano and trumpet and didn't start playing guitar until she was about 18. But once she did pick up the guitar, Kim became devoted to explore all of its musical possibilities. Her first professional gig as a guitarist was with the Howard County-based Showcase Players, in which she played acoustic guitar to accompany vocalists performing all imaginable styles of music. She also played lead guitar in the rock cover bands Type A and Riptide, which required her to flawlessly duplicate guitar solos in songs such as "Sultans of Swing" by Dire Straits, "Black Magic Woman" by Santana, and "My Old School" by Steely Dan, putting to rest any stereotypes about girls not playing guitar as well as guys! Kim also studied classical and jazz guitar at Howard Community College and Towson University, and has played guitar, bass, banjo, and mandolin for over 50 musical theater productions. She is the resident guitarist at Toby's Dinner Theater, and has also played productions at Ford's Theater and Studio Theater in Washington, DC; Olney Theater in Olney, MD; Round House Theater in Bethesda, MD; the Strathmore in North Bethesda, MD; the Lisner Auditorium in Washington, DC; and at numerous colleges and universities in the Baltimore/Washington area. She has also served as musical consultant for theater productions, conducting auditions and guitar clinics for actors, has done studio recordings of show soundtracks, and has taught private lessons. Kim plays a custom hand-made Bullock guitar and PRS guitars.

Kim's primary musical influences include Brian Setzer, Steely Dan, Kansas, Rush, Mark Knofler, Eric Clapton, Stevie Ray Vaughn, Eric Johnson, Richard Marx, and John Mayer.